School is here!  That means the predictable overload of handouts, worksheets, newsletters, homework, and all other forms of paperwork that will inevitably form a disorganized mess on you and your children's desks.  Don't worry though, there is a solution.  All you need is the The Smead Stadium File Folder and the Smead SuperTab Folders.
The Smead 12 pocket Stadium file folder is the ultimate solution to turning that pile of loose papers on your desk into an efficient and organized working space.  It has everything you need to keep organized.  The 12 pockets come in a wonderful tiered design so every section is easily visible in a quick 2 second glance with no shuffling through and struggling to find things.  Designed to hold both papers and folders, it allows you to organize your papers in whatever quantity you would like!
Next thing is to set up your Smead Supertab file folders.
There are a variety of options whether it is for you or your children.  You can organize each folder with a variety of labels including alphabetical, by date, by subject, or you can just leave it blank until you decide.  Whether you are organizing utility bills for you office desk or organizing the kids' sports and school events by date, or the individual child these products have got you covered! The extra large labels will make sure that everyone can easily access anything they need quickly and with little effort.  There are a lot of things to worry about every school year and around the house, but organization does not need to be one of them.  Go pick these up now so you will be ready when the paper avalanche comes in!
Where To Buy:
1. Stadium File
-Office Depot
-Franklin Covey
-Amazon.com
2. Supertab
–Office Depot
-Staples
–Buy Online Now
Be sure to check  More Great Tips and how to create the perfect Home Kitchen Command Center or a Homework Station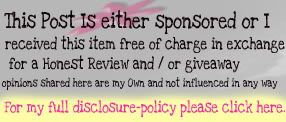 * I Also received a Target Gift Card for My Time*