Having back pains can have an array of challenges on the quality of your daily life. Aside from the fact that you are already hurting, it can affect your mood, your concentration and your productivity. After a long day's work, you can relax and relieve yourself from back pains and stress by using the Nayoya Acupressure Mat.
The Nayoya Acupressure mat for Back Pain Relief is one of the most effective solutions for back pains on the market. It's natural, effective method applies the principles of acupuncture and acupressure to trigger the body's natural healing processes. Working with 6,210 acupressure points, it triggers the release of natural analgesic hormones known as endorphins. So that it not only relaxes the body, but the mind as well. In as fast as 10 to 15 minutes, these hormones will flow through your body and you can expect to feel significant pain relief afterwards. It also helps condition your body and mind to keep you physically, mentally and emotionally fit.
The soothing effect of the Nayoya Acupressure is not only limited to the back, but also helps relieve pain from and relax other body parts, such as the shoulders, neck and hips joints, so you can have complete, satisfying and peaceful experience all in the comfort of your home. Although it is associated with back pain relief, it also has other benefits including; stress, insomnia, fatigue, high blood pressure and other kinds of muscular discomfort. So don't wait for the pain to go away on its own? If you are tired of trying other ineffective solutions, the Nayoya Acupressure is for you. Get one now and enjoy natural, positive physical and internal energy in the comfort of wherever, and whenever!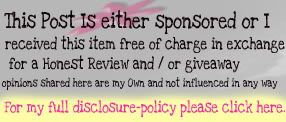 *Sponsored*