Father's Day is fast approaching!  I am sure you're trying to find the perfect gift. Finding something for a man that has everything is hard! So why don't you just let Gourmet Gift Baskets handle that and stop stressing over it.  Gourmet Gift Baskets make the perfect gift, especially if he's got discerning taste and expects the best. With many options to choice from, I know that you will find the perfect basket for any man on your list!  From Husband to your own dad they have you covered. Prices range anywhere from under $25 to over $125.
I was able to review the Hole in ONE Golf Bag™ – Father's Day Golf Gift Basket. It is the ultimate Father's Day Gift Basket for any dad that enjoys playing Golf.
"A best seller in our fathers day gifts collection, this unique gift is filled with delectable gourmet treats elegantly arranged in a six-can Golf Bag Cooler. Inside Dad will find 3 Solid Chocolate Golf Balls made in a smooth creamy white & milk chocolate. He'll also find a matching golf mug, with award winning coffee, key lime cookies, chocolate cookies, mint chocolates, pretzels, and bottled water. One of the crown jewels of our Father's Day Gift Baskets collection, Dad is guaranteed to enjoy each and every item, both on and off the course! Send dad the best when you send him this Golf Gift Basket."

What's inside…

Hole in One Golf Bag Cooler – Exactly; it's a cooler. This item from our golf gift baskets is something that he is sure to hang on to for years to come.
Golf Balls Sleeve of 3 – These PGA-quality balls are sure to keep Dad busy on the course.
Key Lime Decadence Tea Cookies by The Famous Pacific Dessert Co. – 5 oz. – Dads, golfers, and dad golfers alike love these deliciously sweet and citrusy cookies.
Painted Desert Trail Mix by GourmetGiftBaskets.com – 8 oz. – Make sure Dad does not go hungry on the course with this robust selection of southwest themed snacks.
Asiago Cheese Straws by J&M – 2.5 oz. – These Asiago cheese snacks are favorites of many of our customers.
Vanilla Bean Sandwich Cookie by Late July – 1.5 oz. – These cookies consist of two chocolate wafers separated by a sweet, creamy vanilla frosting.
Bag of "Perfect Potful" Coffee by Coffee Masters – Reward Dad for all of the times he woke up early in the morning for your betterment with this gourmet Arabic coffee.
GourmetGiftBaskets.com Peanut Butter Pretzel Nuggets – 4 oz. – These sweet and nutty nuggets won't last long!
Golf Mug – This stylish, sturdy mug will be around long after he has devoured all of the wonderful snacks in these golf gift baskets.
Poland Spring Sport Top Bottle – This bottled water is as refreshing on the course as it is after mowing the lawn, so we thought we would go ahead and include it in our line of Father's day gifts.
Golf Tees – They get launched, broken, and forgotten which is why golfer's always need extra golf tees.
I was amazed how awesome this gift basket was when I opened the box.  I know I am not the only one that has ordered gift baskets online and when you received them it didn't look like the item you thought you were getting.  This basket had everything and looked better in person! I also loved that the food was great! I hate getting gift baskets and the food is nasty or something nobody likes.   I think my favorite item was the Painted Desert Trail Mix!
I can honestly say that I will be a customer from here on out. Thanks Gourmet Gift Baskets!!!
Now win it!

One lucky winner will win 1 Hole in ONE Golf Bag™ – Father's Day Golf Gift Basket. I will pick the lucky winner 6/18 @ 11:59 EST

MANDATORY: Head on over to Gourmet Gift Baskets, and have a look around, once you find a gift basket you would love to have, head on over to facebook and Fan/Like Gourmet Gift Baskets, and let them know which gift basket you love. also let them know you came from Mommy's Hangout. Then come back here and leave a comment letting me know your name you posted with so I can verify this was done. Also while your there check out the giveaway Gourmet Gift Baskets is having on facebook.
Extra Entries:
1. Follow Me and GourmetGiftBaskets on twitter
2. Tweet this Giveaway (1 entry,tweet per day)
3. Follow my Blog on google or network blogs or fan my facebook page (1 entry for each!)
4. Subscribe to my blog either by reader or email (2 Entries)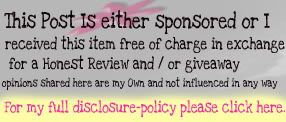 THE WINNER WAS: